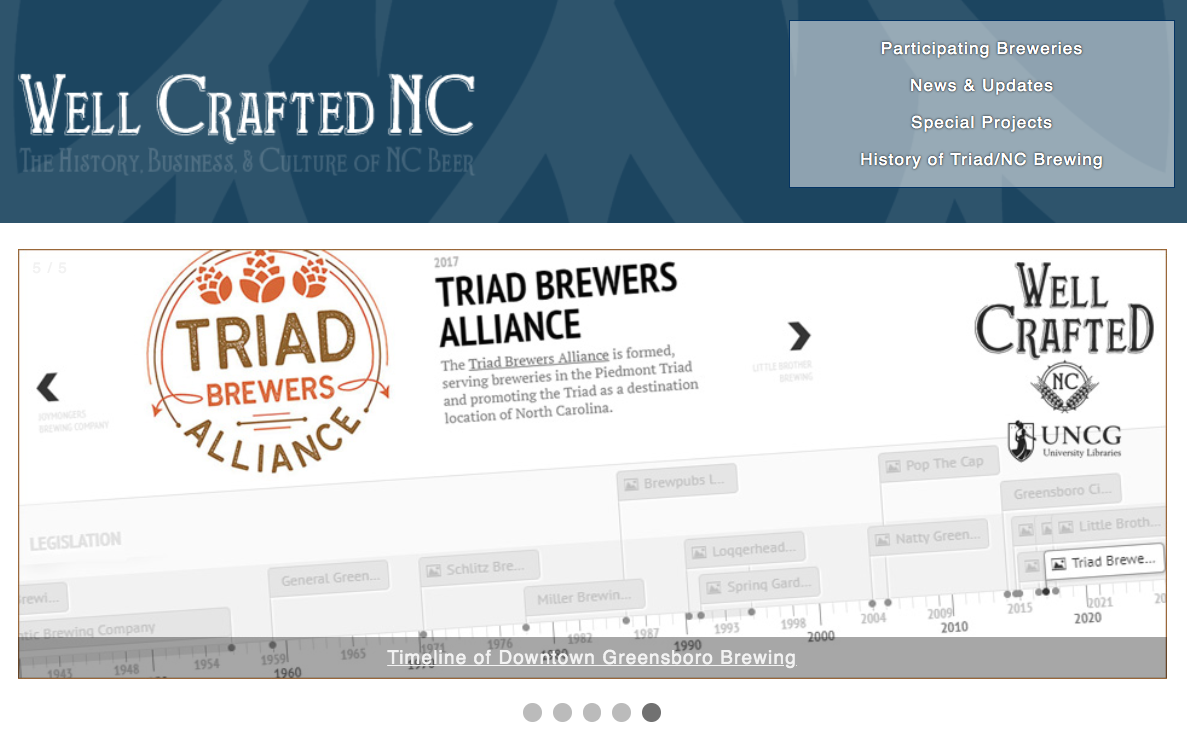 Well Crafted NC promotes North Carolina craft breweries and their history to a broad community, helping locals recognize and appreciate that the current breweries are part of a long history of brewing, while also providing local breweries with a single online resource that traces their histories and places them within the context of the broader development of the brewing industry across the state.
This project is a celebration of brewing history in North Carolina, bringing people into the area to celebrate history and beer and encouraging them to drop by their local breweries during their visit.
The project is coordinated by researchers Richard Cox, Digital Technology Consultant; Erin Lawrimore, Associate Professor and University Archivist; and David Gwynn, Associate Professor and Digitization Coordinator, all of the UNC Greensboro University Libraries.
More information: